Purpose
In this lesson, we are going to create a Bleam Model.
The Bleam model is the graphical design part of the bleam. It is used to add a precise meaning to the object on which the bleam is placed and to the content or service that will be accessible once the scan has been scanned.
A Bleam Model can used to generate several bleams that is to says several unique bleam codes.
Practice now
If you have not yet done, please click on the link below to download the ZIP file necessary for this lesson:
Detailed steps
In the platform menu, click on Bleams > Models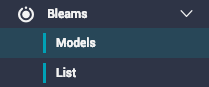 Click Create new bleam model button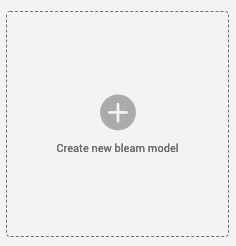 In the Bleam Studio, customize the model as follows :

In the General tab:

Name: Model1
Description: Asset Maintenance

In the Properties tab:

Dots:

Dot size: Large
Negative dots - Hex: 000000
Positive dots - Hex: FFFFFF

Ring:
Fill:
Logo/Image: click on Choose a file button > Upload the BleamModelIcon.png attached to this article
The result of your Bleam model should look like this: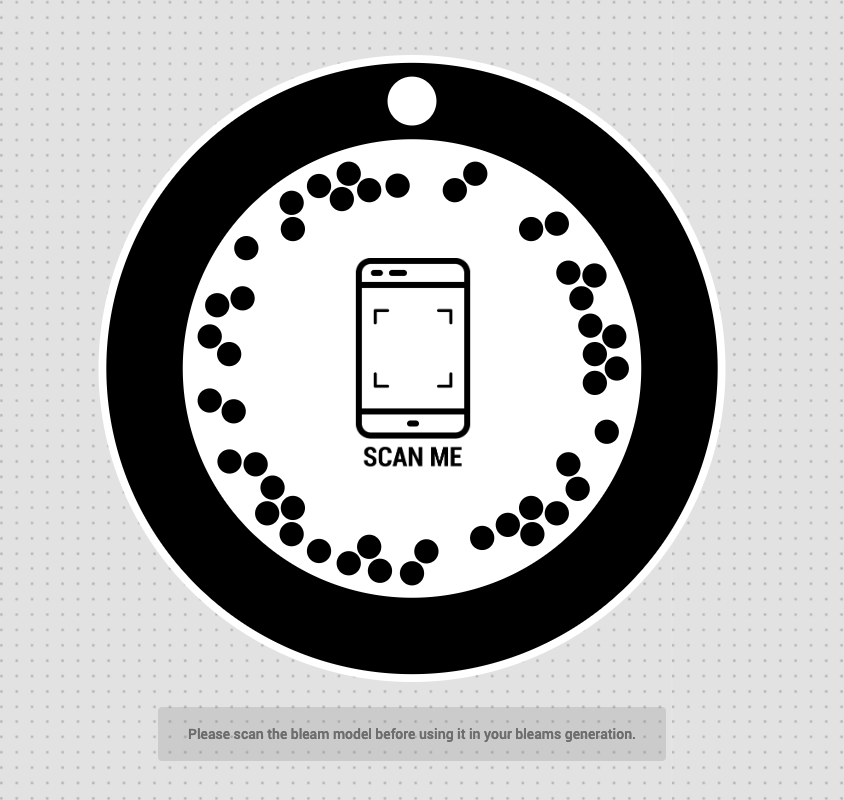 Click on the Save button at the top right-hand side corner

Click on the Back button at the top left-hand side corner to exit the Bleam Studio

Next lesson
Lesson 2: Generating Bleams from a Bleam Model
Go a step further
---