The bleam is an intelligent logo that links the physical support with the numerical one.
The bleam is meant to be read through this method:
Catching the picture in greyscale
Decoding
Getting the bleam's identifier
Response to the demanding system
Bleam's anatomy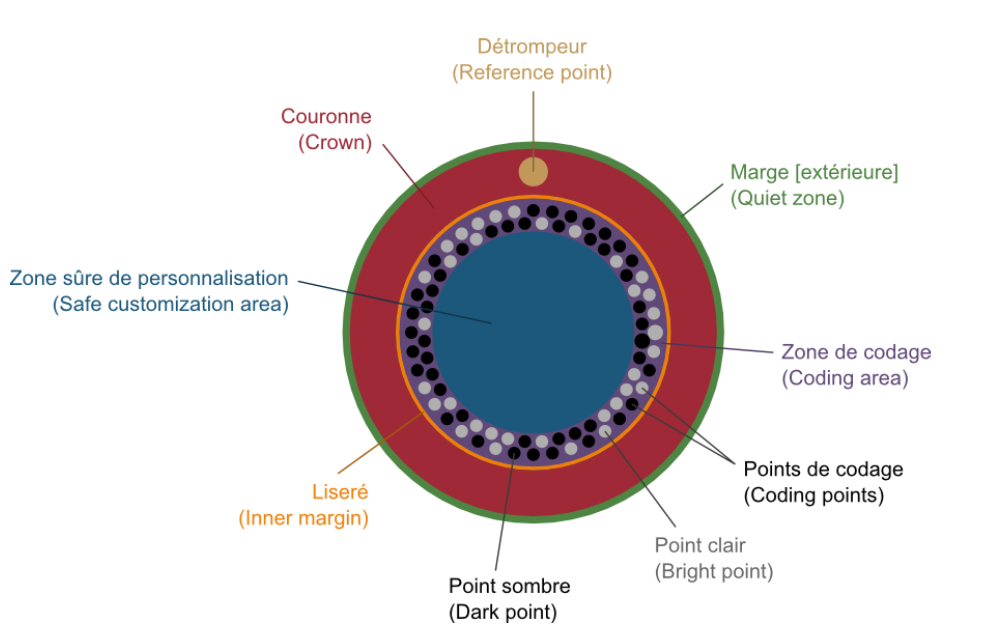 Quiet zone:

Circular zone around the crown with which the contrast must be significant

Crown:

Allows to detect and localise the bleam in the picture

Reference point:

Spot located in the crown that indicates the bleam's orientation

Inner margin:

Circular zone on the internal border of the crown that allows to separate it from the coding area.

Coding area:

Area where the coding points are located.

Coding points:

Binary signal holding the bleam's identifier.

Dark point:

Equals 1 in the binary signal.

Bright point:

Equals 0 in the binary signal.

Safe customization area:

Area where any willed imagery can be inserted
Proportion rules
The bleam is a customizable tag that must respect some content, form and dimension rules that are mandatory for ensuring a right functioning.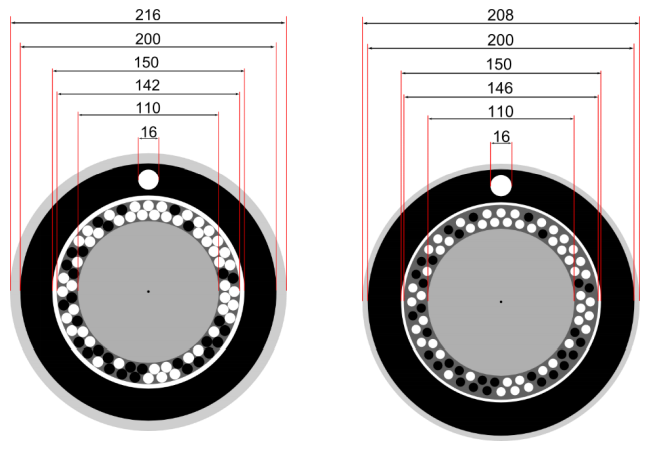 | | |
| --- | --- |
| Lowest proportions | Highest proportions |
Contrasts and colors
As important as can be the dimensions, the colors used in the bleams must be chosen carefully. The principle is that the image is captured in greyscale.
As a consequence, the contrast must be respected between the diverse elements (especially between the quiet zone and the crown).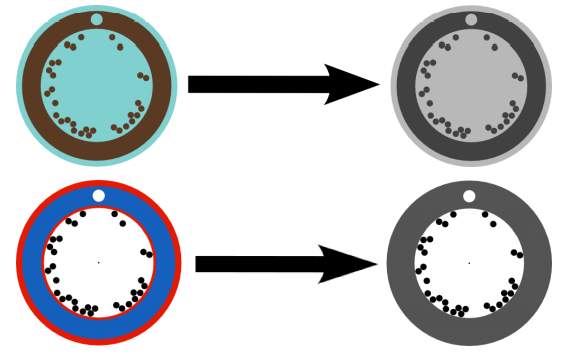 The crown is the element that allows to localise the bleam and, therefore, must be uniform. If it is not, it might become hardly detectable.