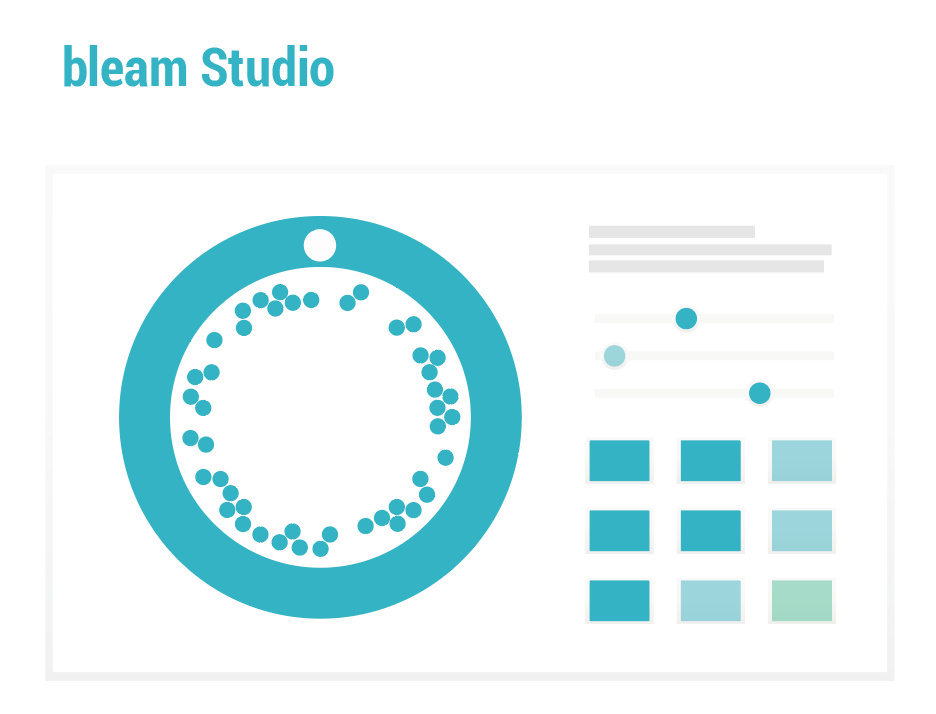 The bleam Studio allows to create bleam Models. On the right-hand side are two panels:
General: to setup all general information such as the name and description of the bleam model

Properties: to set up the design:

Dots: to select between "small" and "large" dots. Hint: the choice will not affect the bleam performances. It is possible to select negative and positive dots. Make sure to select a great contrast between positive and negative dots colors. Hint: positive dots need to have a higher contrast than negative dots

Ring: to change the bleam Model outline color

Fill: to change the bleam Model background color

Logo/Image: to add a logo/image to the bleam Model. Select the

logo/image checkbox

>

Choose a file

button > Select a file from your computer. If you want to delete the logo/image > Deselect the

logo/image checkbox.

If you want to replace the logo/image click on the

Replace

button.
To save your work: Click on the Save button located in the upper-right corner
To exit the Bleam Studio: Click on the Back button located in the upper-left corner