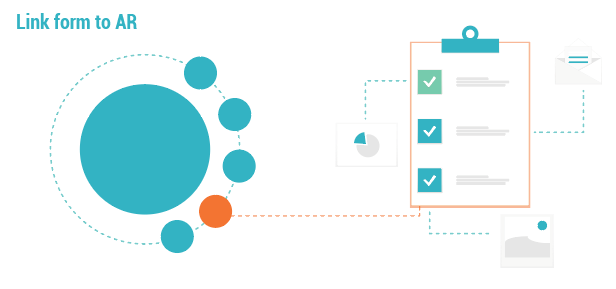 In the platform menu, click on Services > Augmented Reality (on Area level) Hint: it is not possible to create an Augmented Reality at organisation level.
Click Create new AR model button.
On the left hand side is a panel with configured buttons to be used. A click the Form button to add it to the AR.
On the right hand side confirguraiton panel, check the box The value to display does not depends on a scenario.
In the below drop down menu, choose the name of the form to linked to the Form button.